Our challenge:
Integrate video conferencing into existing conference room AV system
Needs to be user friendly
Economical
Work in challenging ambient light situation with existing screen
Oftentimes and understandably, clients want to retrofit existing traditional presentation systems with video conferencing. Cameras and projectors don't always play well together. One wants more ambient light and the other wants less.
Thanks to the architect (haha), this particular room came with a built-in projection screen and projector mount. I personally would have gone with a large TV instead. They do better in high ambient light and you get a lot of bang for your buck. A consumer grade 86 inch TV can now be had for under $3000. Incredible. A TV also gives you more options as to where to mount a PTZ camera for video conferencing.
Camera ended up being mounted above the screen (for lack of a better place). This is fine but cameras are best closer eye level for a more natural video call.
A PC, DVD player and switcher were installed in a nearby cabinet for sourcing VC software and traditional presentation content. A simple wall plate went on the wall for on/off and volume up/down.
Easy-to-understand instructions and training were provided as well.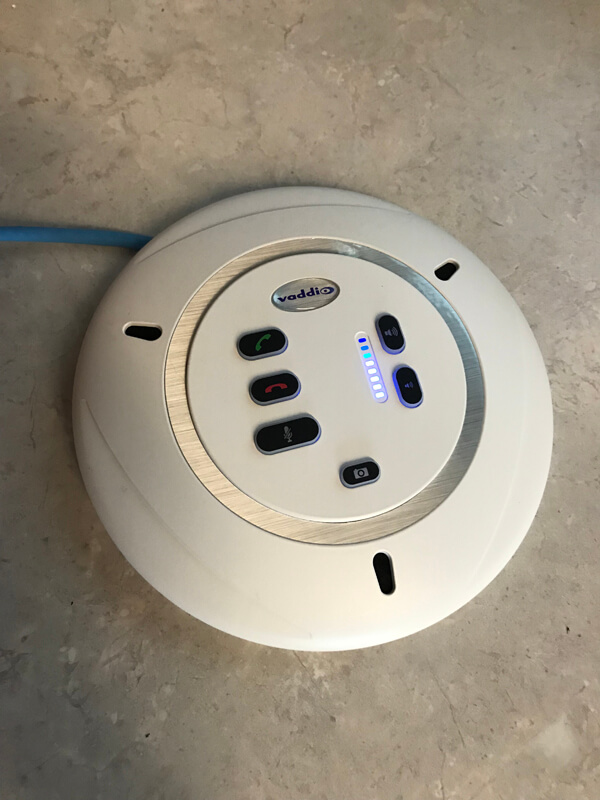 📷Video Conferencing Controls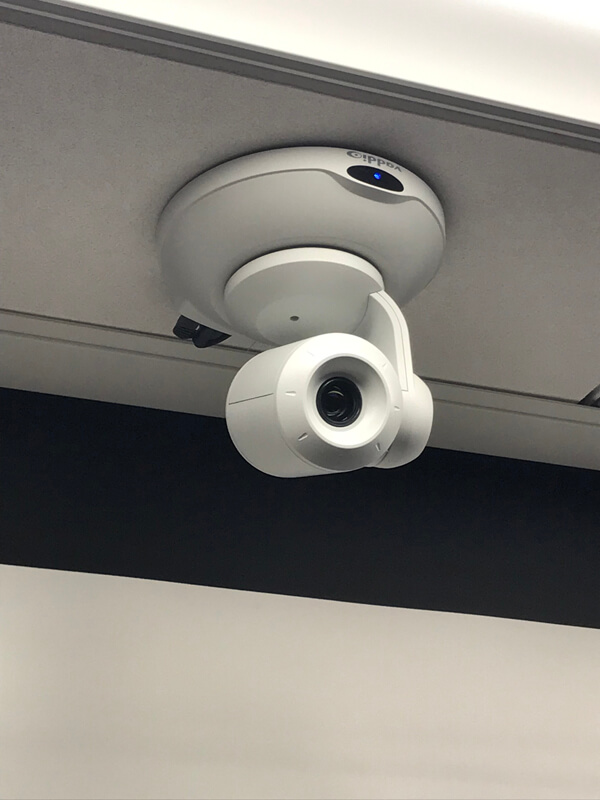 📷Video Conferencing Camera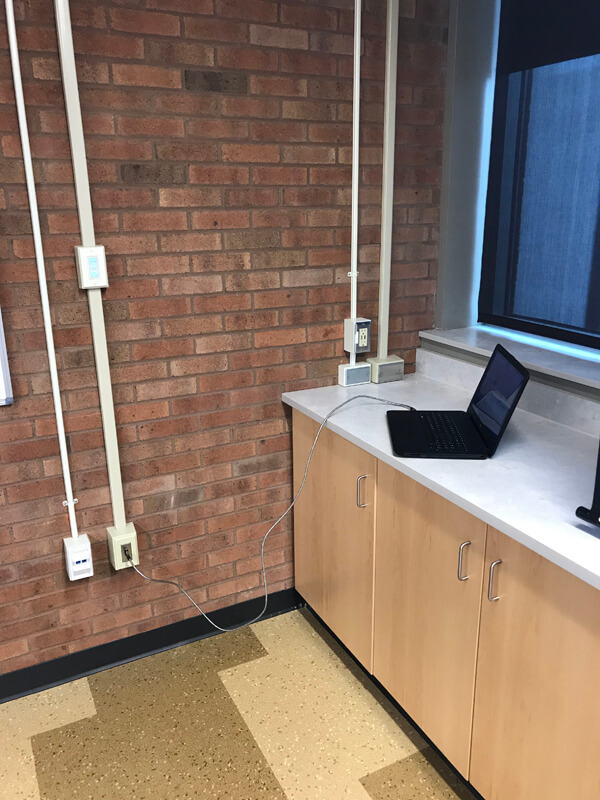 📷Video Conferencing Networking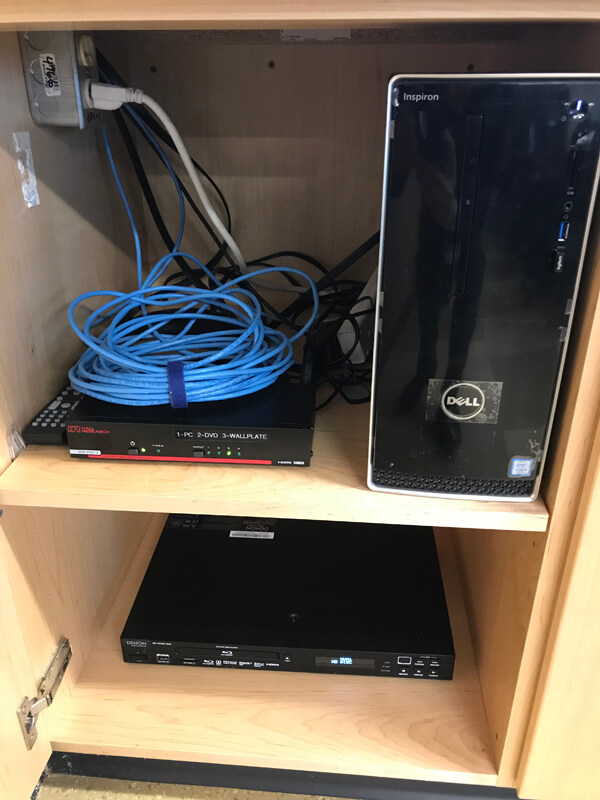 📷Video Conferencing Hardware Installed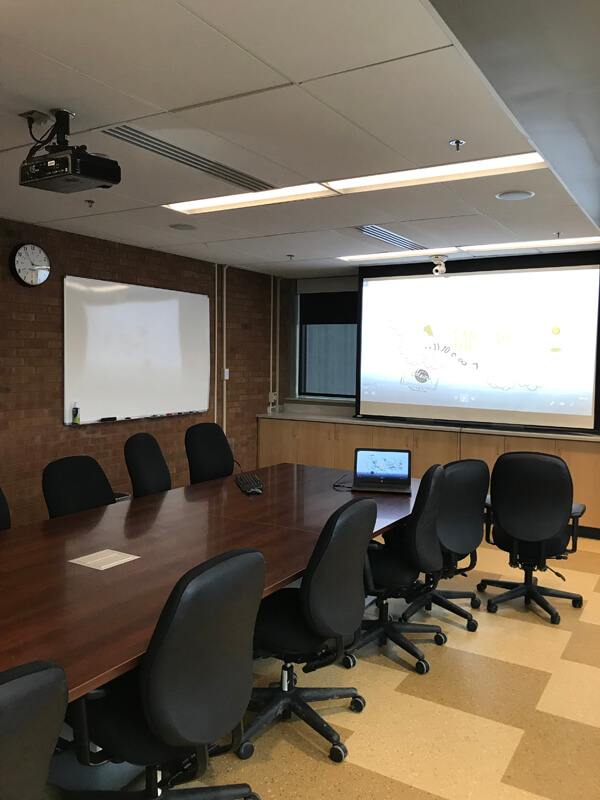 📷Completed Video Conferencing Room