Embassy Suites in East Syracuse is one of our oldest clients (25 years plus) and we take pride in this longstanding relationship. Although we started with them when the building was brand new, at age 28 the building was already ready for a re-fresh.
Not much to say, except that in these before and after pictures, this is a prime example of where commercial-grade TVs are a must. These TVs are on 18 hours a day, seven days a week and they need to work well in a high ambient light situation.
Commercial model TVs come with a better warranty and are higher performance to work well in these demanding conditions.
They have numerous other features that make them the TV of choice in a demanding environment.
In addition to the TVs behind the bar, 12 other TVs are distributed in the nearby alcoves for guest to not only watch TV but connect their personal laptops to surf the internet and check social media.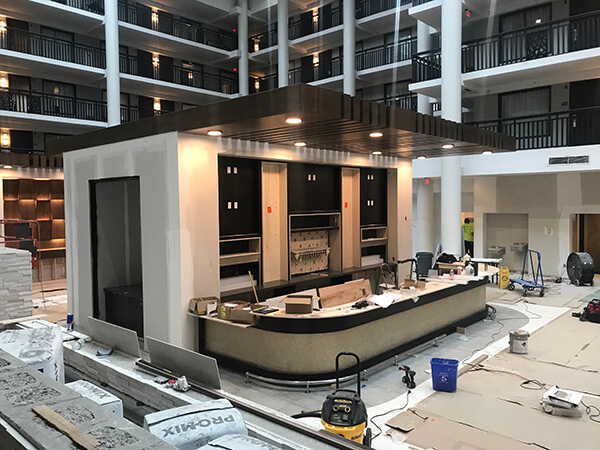 📷Before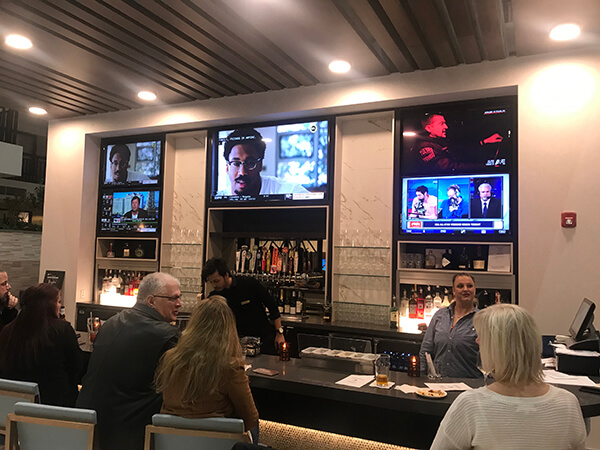 📷After