Client needed economical package for sound video and lighting for Broadway type production in a banquet room setting.
A banquet room is anything but a Broadway theater. Acoustics are poor, low ceilings, space is at a minimum.
Any professional AV production is 80% planning and 20% work. We figured out a way to suspend a lighting rig from the ceiling I-beam joists. Projectors were also ceiling mounted to get them out of harms way on the banquet floor. And lastly, a sound system complete with A1 audio technicians EQ'd a system that ways second to none for the listeners that evening. We even provided a fog machine to give it that broadway / Las Vegas show feel.
Mixing in traditional PowerPoint slides and video playback and also doing a three camera shoot with IMAG (Image Magnification) on the two screens for the audience so everyone had a good view made it a memorable evening for our client and one of our more memorable performances.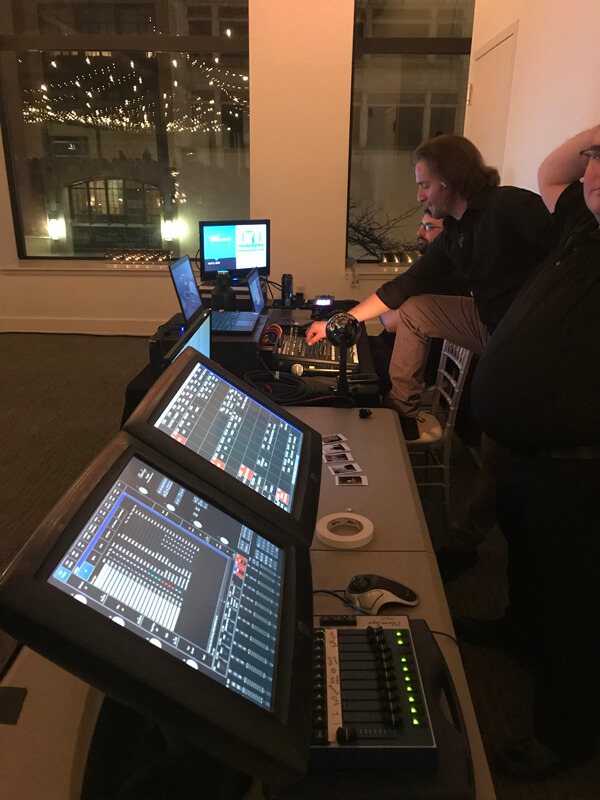 📷Before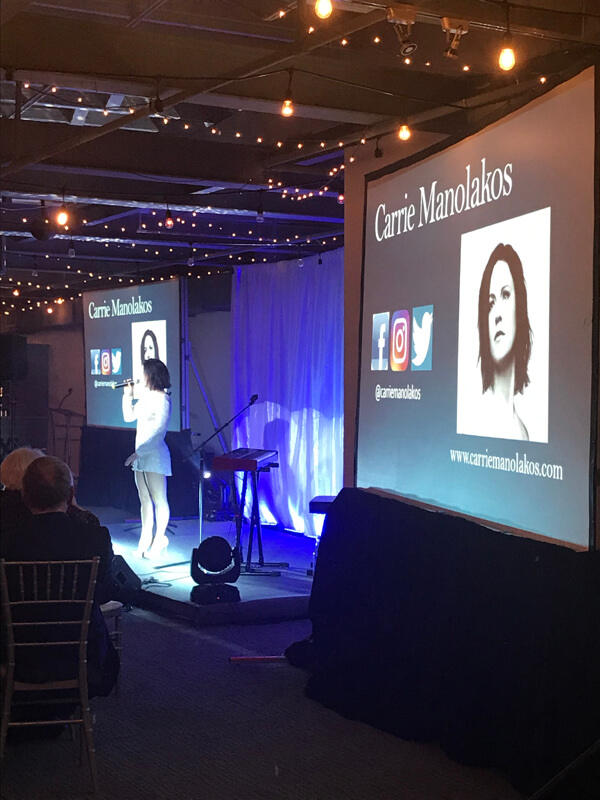 📷Work in Progress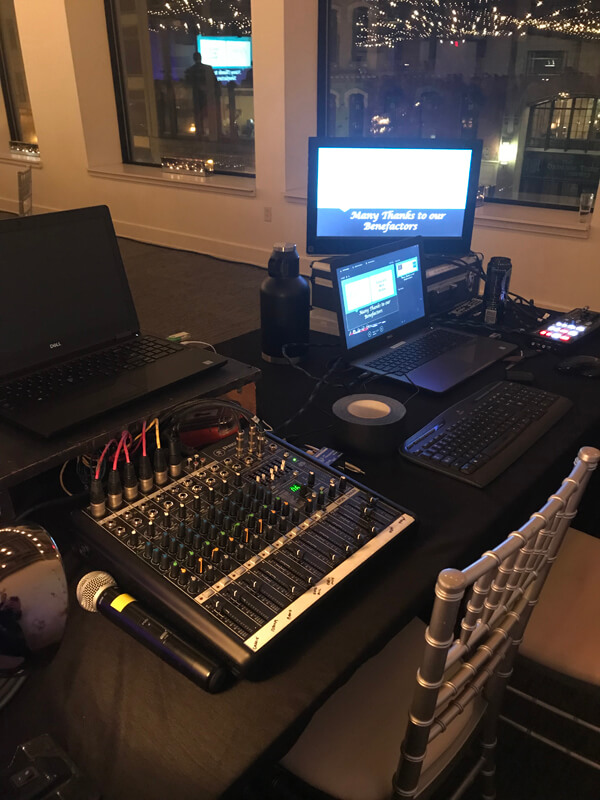 📷Screen & Speakers Installed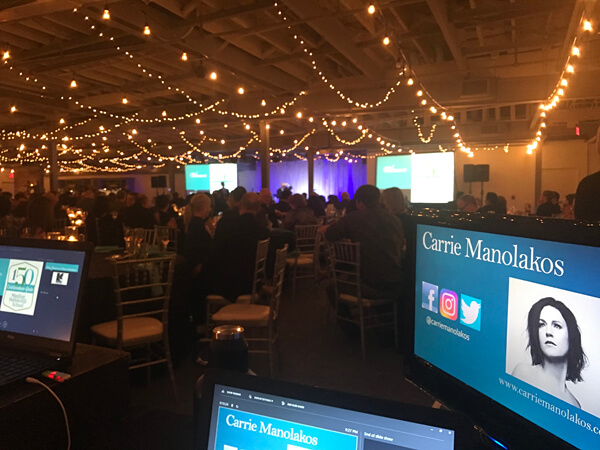 📷Before